---
Lucy Veronica THOMPSON RN
We are grateful to Mrs Liz Randall, Lucy Veronica Thompson's grandaughter for the information about her grandmother who served as a 2nd Lieutenant in the US Army Nursing Corps at the end of WW1.
Lucy Thompson graduated as a Registered Nurse at Philadelphia General Hospital Training School on June 19th. 1913 and, according to the following document was Instructor in Massage in 1914 and Night Supervisor in 1915 at Lewistown Hospital. She was Head Nurse at Mount Alto Sanitorium in 1916 and 1917 and operating room nurse in 1918.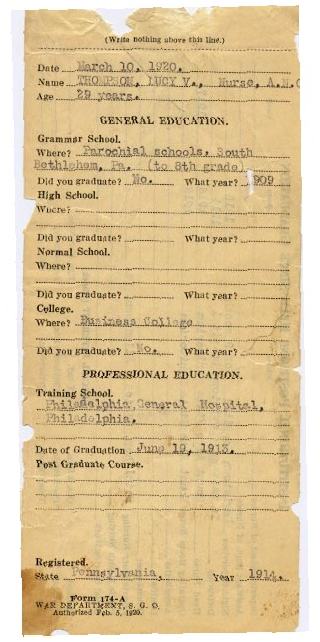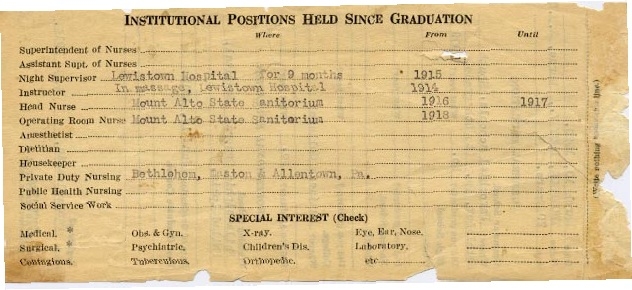 After she left Mount Alto sanitorium she joined the US Army Nursing Corps as a second lieutenant and was admiited to the US Army base Hospital at Camp Meade Maryland in 1919 suffering from acute bronchitis . This was viral in origin and was contracted during the Influenza Pandemic.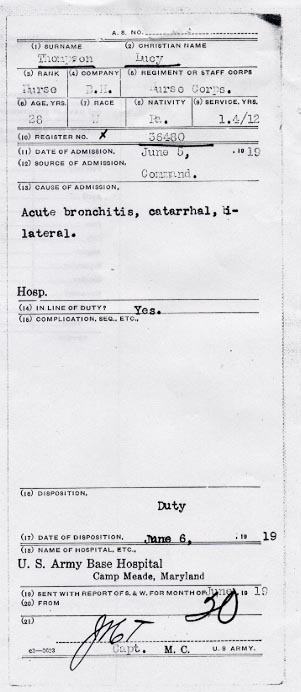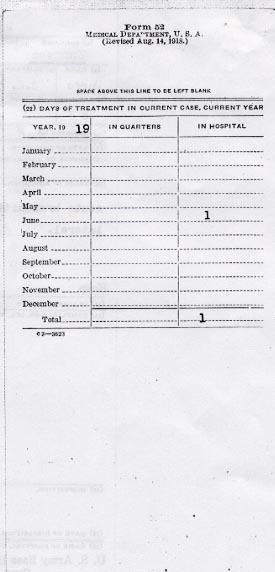 .
Front and back of clinical notes
---
Lt Thompson married Jack McDowell on 3rd September 1921,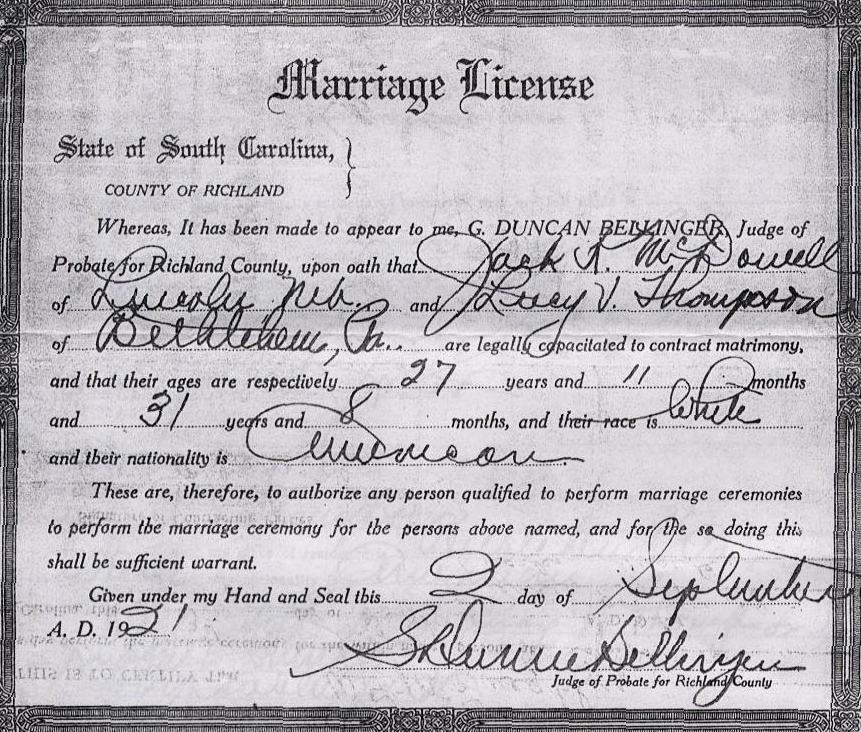 below is a photograph of the pair after marriage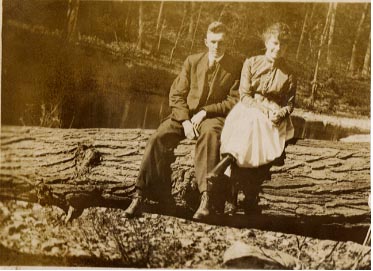 Unfortunately officers in the Nursing Corps were not allowed to marry and she applied for discharge from the Army. A document relating to her discharge is reproduced below.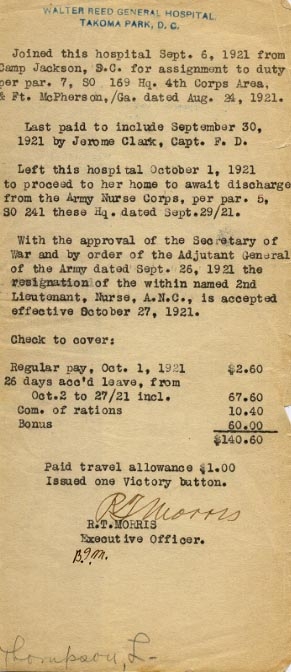 After she left the Army Lucy Thompson raised her two sons in New York. She worked as a nurse at Park East Hospital in New York and died in Kenosha, Wisconsin on January 2, 1980.
---
Return to Medical Front WWI Index