---
Beat writers Charles Plymell & Roxie Powell
Cherry Valley, New York, 2009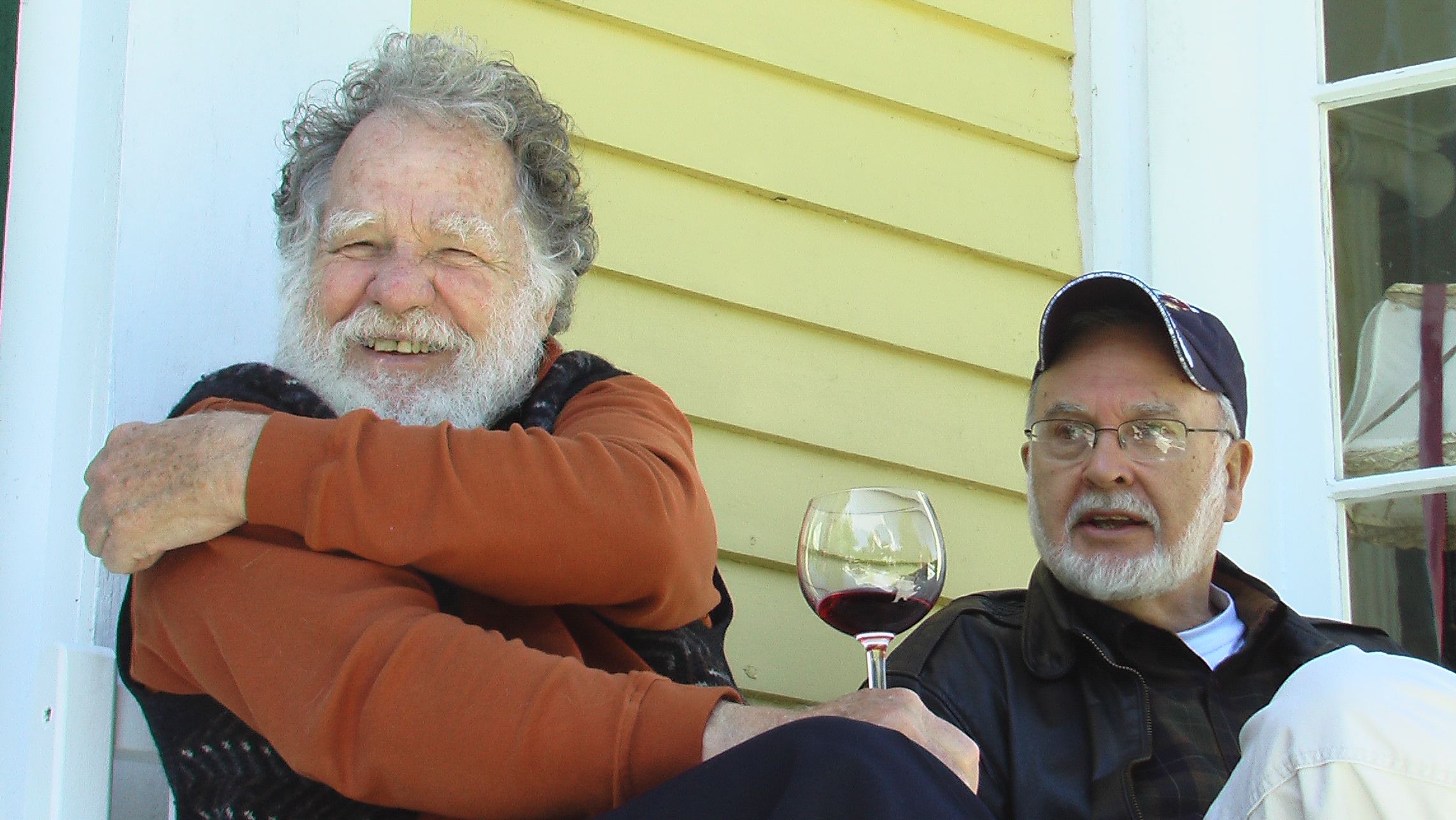 Outlaw poets Charley Plymell and Roxie Powell, September 19, 2009, Cherry Valley, NY. Both Kansas natives, with Beat Generation connections. Photograph by Laki Vazakas, copyright 2009; used with permission.
Charles Plymell: Low Ridin' To The Ghost Dance, video by Laki Vazakas, YouTube: on the road; dancing at Wichita Museum of Art; in Cherry Valley, NY with Grant Hart
---
Charley Plymell The Last of the Moccasins, 1996 ('Vortex' excerpt)
Charley Plymell, from Kansa, Land of the Wind People, autobiographical sketch, 12/2002
Roxie Powell section, Beats In Kansas

---
Return to the Beats In Kansas or to Kansas Heritage Group or to the WWW-VL: History: USA 1960s History.
---
Photograph © 2009 Laki Vazakas; page © 2009 George Laughead, maintainer, Beat Literature, Open Directory Project, and manager, WWW-VL: History: United States History. Page posted: 22 September 2009. Hosted at WWW Virtual Library @ www.vlib.us.