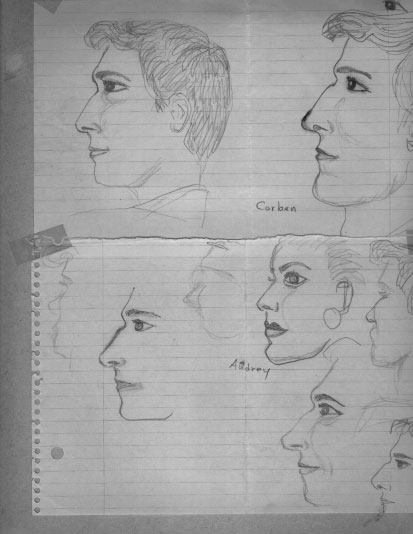 We all have a journey to tell as to how we were influenced by art or artists.The seeds had been planted somewhere, but other experiences helped them grow.
My childhood was spent in the 1940's and 1950's. I lived in a small town in Nebraska surrounded by corn fields and the smell of alfalfa cooking in large drums at the local mills. My ideas about the larger world came from movies. The music,dance, costumes, and art were viewed in films and I loved watching Fred and Ginger, Judy Garland, Gene Kelly, Betty Grable, June Haver, and others float across the screen. I liked drawing, but had no formal art in school. I took a course from ART INSTRUCTION of Minneapolis when I was 13 or 14. My greatest passion was drawing costumes from films. I took a sketch book to the movies and quickly drew the costumes while watching the movie. Then, redrew and painted them to put in scrapbooks with labels as to which film they were from. I still like to draw fashions!
The summer of 1955 I graduated from High School and was accepted for an ALL-STATE ART program in Lincoln, NE at the University of Nebraska. This was a two week course where we lived on campus and took classes taught by University professors and assistants planning to teach art.
I met the artist who had a great influence on me that summer. Corban LePell was hanging a show of his art at the student union and I watched him. I finally went up and ask him about his work. I said, "What is it?" Yes, the question that provoked a strong response from him. He told me, "You are not for art!" Oh, I was crushed. I was an art student and because I didn't understand his work, I could not be an artist. This didn't last long though, as I studied the abstract expressionist work to learn what it was about. During the time I spent in the studio, I did see more of his work and somehow got his address.
When I returned home, I wrote a fan letter and sparked a response because he wrote back. I was thrilled! I will type a copy of his letter for you to read.